From 0 to 100K: How to spot the most explosive stocks and take full advantage of them?
google.com, pub-9809009992858082, DIRECT, f08c47fec0942fa0
Patience and consistency are key qualities for investors looking for 100 bagger stocks.
Stocks likely to become 100 baggers have two main characteristics: earnings growth and low market capitalization.
In this article, I will teach investors how to use the analysis tool Investing Pro to identify these titles.
Every investor dreams of buying a stock for $1 and selling it for $100. History shows that there are several titles that have managed to do this.
But how do you find a title that makes $100 and what do these titles have in common?
Based on historical data, an investor must possess the following two qualities to choose 100 bagger stocks:
1. Patience
We looked at the list of the top 100 US stocks from 1962 to 2014 (we have almost 400). Here are the fastest and slowest stocks to multiply by 100, along with their time horizon:
Franklin Resources (NYSE:) (fastest stock to increase 100x): 4.2 years
Great Plains Energy (slowest in sample): 52.5 years
2. Constancy
Another key element is consistency. All of these stocks should be bought despite the ups and downs of the market and never touched again until they are multiplied by 100. This is something very simple, but goes against our impatient nature, since the average holding period for a stock today is 6 months.
Here are the two main characteristics of an action likely to make a "100-bagger":
1. Growth (especially profits)
Low initial valuations (such as the price/earnings ratio) are essential. If a stock trades at a P/E ratio of 5 with earnings per share of $1, it is worth $5.
But if, after 10 years, earnings have increased by 20% per year to earnings per share of $5.16, and the multiple goes from 5 to, say, 15, the final price will be $77.4 (this is not a "100-bagger", but a "15-bagger"). This helps illustrate how valuations and earnings growth work together).
2. Market capitalization of the company
Statistically, the majority of companies that make a 100-bagger started out small (it would be hard for Apple (NASDAQ:) to grow 100 times its current size).
Historically, companies with a market capitalization below $500 million are actually more likely to achieve such results. As always, consider risk and diversify.
If, on the other hand, you only bet on one stock, you will not only have a high specific risk (the individual company can go bankrupt), but also a low probability of finding a "100-bagger" (the needle in haystack).
Conversely, we could not only reduce the risk, but also increase the probability of finding a potentially promising security by constructing a portfolio composed of, for example, ten different securities.
And even if we don't find the 100-bagger, and there is a 10-bagger among those stocks, that will probably help the portfolio perform well.
With this in mind, I will show you how to use our tool Investing Pro to configure filters to find the next 100-bagger.
Source : Investing Pro
In the "screener" section, I defined the 2 characteristics mentioned above: an average annual profit growth of at least 20% over the last 5 years, a P/E ratio between 5 and 10, and a market cap less than $500 million.
I could also have included an earnings per share growth rate over the last 10 years, but in that case we would probably have already missed some of the growth.
As you can see in the red box to the right, we only have 53 stocks (out of a global database of over 157,000) with these characteristics.
Will there be "100 baggers" among them? We will find out in the near future!
In the meantime, here is the link for those of you who wish to subscribe to Investing Pro and start analyzing the stocks themselves.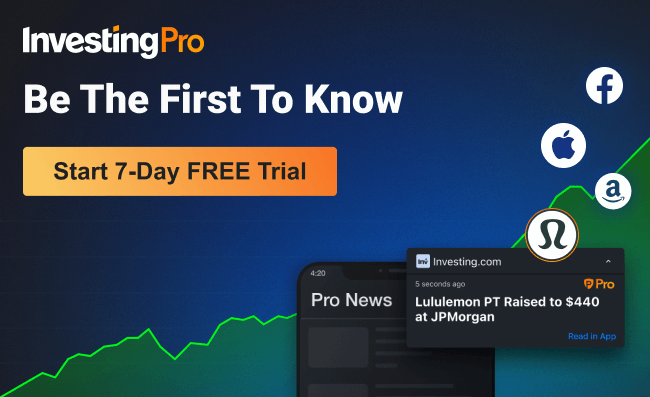 Find All the Info you Need on InvestingPro!
***
Warning : this article is written for informational purposes only; it does not constitute a solicitation, offer, advice, investment advice or recommendation and is not intended to induce the purchase of assets in any way either. I would like to remind you that any type of asset is evaluated from several points of view and presents a high risk. Therefore, any investment decision and the risk associated with it rests with the investor.