CNP Assurances – Work-study program – Master / Engineer Designer Developer M/F
google.com, pub-9809009992858082, DIRECT, f08c47fec0942fa0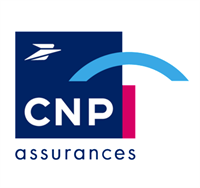 Attachment entity

The CNP Assurances group is a key player in personal insurance (life, retirement, borrower, provident, health, quality services, etc.) in France, Europe and Latin America.

In a few figures, CNP Assurances achieves a turnover of 36 billion euros with a net profit of more than 1.9 billion euros for the year 2022.
Joining CNP means integrating a solid company made up of more than 3,000 employees in France, and more than 5,000 worldwide.
Driven by a civic vocation, we act for an inclusive and sustainable society by providing as many people as possible with insurance solutions that protect and facilitate all life paths. We are members of La Banque Postale Group.
Why choose CNP Assurances?
Joining us means choosing a company committed to the development of its employees within a collective rich in all its talents and all its diversity.
To offer you the best possible employee experience, we offer the following advantages in particular:
• Attractive and fair remuneration (equality index between men and women 99/100)
• Dynamic career management
• The commitment of our employees in conditions favorable to individual and collective well-being.
If you are interested in joining us, then don't hesitate and apply!

Reference

23L0098-5059
Job Description
The CNP assurance group is a key player in personal insurance in France, Europe and Brazil. Life insurance, pensions, borrowers, provident insurance, health…CNP Assurances responds to the many changes affecting its customers.
The Customer Experience, Digital Services and Data Department aims to propose, design and implement all IT systems that will enable CNP Assurances to improve its operational excellence and promote customer satisfaction.
The Management must respond to the level of expectations and requirements of its customers, and to the acceleration of the use of digital technologies by the general public (internet, social networks, e-Commerce, dematerialization of administrative acts, etc. ), it is an engine of the company.
You join the IS Actuarial & Performance Management department as an Informatica Designer Developer of the PPM project (multi-standard passive platform) whose objective is the storage, control and reprocessing of data, in particular liabilities, useful to actuarial processes in order to feed in a consistent manner: actuarial tools, accounting, modeling tools, and reporting tools.
The challenges of the project are:
– Compliance with SII constraints and production deadlines
– The reliability and acceleration of the processes in particular of inventory and constitution of Model Points for the needs of the MCEV and S2
– The consistency of the data handled
Your missions consist of:
· Control the correct integration of data in the Informatica tool: Control the reports of integration of premium and claims flows in the tool.
· Be the interlocutor of the trades on the quality of data integrated into the tool.
· Assist with evolutionary and corrective maintenance (PL/SQL, ETL, Shell, MDM) in conjunction with the Application Manager.
· Participate in the acceptance of new functionalities implemented by the Service Center.
Participate in acceptance committees taking place every week with the trades
· Manage incidents with the Service Center: Take charge of level 1 and level 2 incidents and communicate with the businesses on the resolution steps.
· Attend project committees to become familiar with all project stakeholders
Profile: Work-study student with a scientific background (statistics, mathematics or finance) and/or computer science
You will maximize your chances of success and integration in this position if you have the following assets:
· You have knowledge of statistics and mathematics, actuarial science, as well as the Informatica tool
You also have relational and writing skills
· You enjoy working in a team and in project mode
· You show rigor and organization.
Do you want to join a dynamic company, leader in Personal Insurance and recognized for its support for work-study students with the obtaining of the HAPPY TRAINEES label in 2023?
Don't hesitate any longer and apply now!