CNP Assurances – UTE – ACTUARY SAVINGS / RETIREMENT M/F
General informations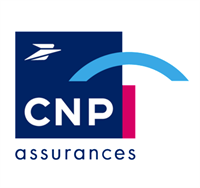 Attachment entity

The CNP Assurances group is a key player in personal insurance in France, Europe and South America. CNP Assurances anticipates and supports changes in society. Life insurance, retirement, borrower, welfare, health, services… it is because we are open to others and to the world that we offer useful solutions to the greatest number of people to facilitate all life paths. Corporate social responsibility is at the heart of our mission: it inspires our offers, guides our financial practices and stimulates our innovations to reinvent insurance. As an insurer, co-insurer and reinsurer, thanks to our unique business model, CNP Assurances designs pension and savings solutions that adapt to the different distribution methods of our multiple partners (from the physical network to 100% online) and the needs of their customers in each country where the Group is present. 2nd in life insurance in France, 7th insurer in Europe, 3rd insurer in Brazil, CNP Assurances has 5,156 employees worldwide. We are members of the French public financial center and a subsidiary of Banque Postale.
For more information, discover who we are on cnp.fr and ask your questions directly to our Ambassadors on https://cnp-assurances.career-inspiration.com/app/home www.cnp.fr @CNP_Assurances
Reference

2022-4743
Job Description
Job

ACTUARIAT STATISTICAL MODELS – ACTUARIAT AND TECHNICAL STUDIES
Job title

UTE – ACTUARY SAVINGS / RETIREMENT M/F
Type of Contract

CDI
Status

Frame
Work time

Full time
Description of the mission

The Technical and Innovation Department of CNP Assurances is looking for a:
– CONFIRMED ACTUARY M/F
You join the Savings/Retirement department and you support its manager and teams on the organization, analysis and securing of S2 and IFRS17 deliverables.
As such, you will be in charge of the production and IFRS17 analyzes on the scope:
– Production of result indicators, based on ALM prospective tools
– Analysis of figures and description
You will also be called upon for cross-functional projects that concern both retirement and savings.
Profile

For this position, we are looking for an employee with at least 5 years' experience in a similar position.
You have a good understanding of:
– the mechanics of the model and the IFRS17 standard
– prospective tools
– the Savings & ALM environment
– Solvency 2
You are curious, proactive and like to investigate new or technical subjects.
You have a good spirit of synthesis, organizational qualities and proven autonomy.
CCNA class

6
Function

SENIOR ACTUARY – 006
Position location
Position location

Europe, France, Ile-de-France, Hauts-de-Seine (92)
Town

Issy-les-Moulineaux
Candidate criteria
Education level min. required

Bac+5
level of experience

6-10 years old