CNP Assurances – TECHNICAL COMMERCIAL STUDIES MANAGER
google.com, pub-9809009992858082, DIRECT, f08c47fec0942fa0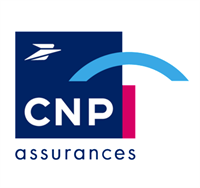 Attachment entity

The CNP Assurances group is a key player in personal insurance in France, Europe and South America. CNP Assurances anticipates and supports changes in society. Life insurance, retirement, borrower, welfare, health, services… it is because we are open to others and to the world that we offer useful solutions to the greatest number of people to facilitate all life paths. Corporate social responsibility is at the heart of our mission: it inspires our offers, guides our financial practices and stimulates our innovations to reinvent insurance. As an insurer, co-insurer and reinsurer, thanks to our unique business model, CNP Assurances designs pension and savings solutions that adapt to the different distribution methods of our multiple partners (from the physical network to 100% online) and the needs of their customers in each country where the Group is present. 2nd in life insurance in France, 7th insurer in Europe, 3rd insurer in Brazil, CNP Assurances has 5,156 employees worldwide. We are members of the French public financial center and a subsidiary of Banque Postale.
For more information, discover who we are on cnp.fr and ask your questions directly to our Ambassadors on https://cnp-assurances.career-inspiration.com/app/home www.cnp.fr @CNP_Assurances
Reference

22C0099-4865
The Partnerships France and Réseau Amétis Business Unit specializes within CNP Assurances in multi-partner relations and facilitation. In this environment, the Development of Social Protection department is developing a health and group provident portfolio through brokers specializing in personal insurance.
The Brokerage and Consulting entity is one of these components and is made up of about ten employees who ensure the implementation of this commercial strategy. Within this organization, you will be responsible for providing technical support to sales representatives in the context of calls for tenders and in monitoring portfolios, in permanent contact with our partners and customers, but also all the teams and skills of CNP Assurances dedicated to Social Protection.
Your main tasks will be:
1/ Responses to calls for tenders in health and group insurance, several hundred per year.
o Main commercial and technical activities of the team,
o Qualify the specifications, summarize the elements, study the guarantees,
o Discuss with the broker to obtain the missing elements, obtain new information necessary to understand the file.
o Prepare the response to the call for tenders, to be formalized on a dedicated medium
o Update the CRM of all stages of the call for tenders
2/ Portfolio monitoring
o Ensure the update of the portfolio
o Map the portfolio, especially on standard products to ensure optimized commercial management of all commercial actions
o Ensure the follow-up of the contractual production, in compliance with the procedures and in connection with the partner and the customers
o Permanent knowledge of customers, in order to support inspectors in the development of partnerships
3/ Technical analysis
o Technical analysis of the income statements transmitted in order to guide renewal and tariff adjustment policies on sensitive files. This step allows, in connection with the commercial inspector, to prepare the negotiation.
4/ Coordination
o Coordinate the different business units of the BU (actuarial, legal, management, etc.) to facilitate responses to calls for tenders, monitoring of the portfolio, products and partnerships.
All of these missions require a good technical knowledge of collective pensions, but also a sense of relationship, with our partners and customers as well as all of the CNP Assurances teams dedicated to Social Protection.
1. Work as a team! Success in holding the position requires an ability to work in a team. You will work in pairs with the inspectors, and you will also be in regular contact with all the business units of the Business Unit, in particular allowing the implementation and monitoring of the portfolio.
2. Written and oral expression. You will write responses to calls for tenders and responses to questions from our partners and customers. Telephone exchanges are numerous and therefore require a very good oral expression and a mastery of communication and negotiation.
3. Mastery of office tools. Mastery of POWER POINT, WORD and EXCEL is essential.
4. Knowledge of health and pension risks. Holding the position will be facilitated by knowledge of these risks.
5. Knowledge of group insurance. Group insurance, especially for companies, has a specific framework. A knowledge of this framework will allow a good performance of the position.
6. Knowledge of insurance brokerage. You will have little contact with policyholders, subscribers and beneficiaries, but will always be in contact with our distribution partners, the brokers. This profession is governed by its own regulations and ethics. Understanding and mastering it will allow you to succeed in this position.
7. Sense of anticipation and organization. Commercial activity in group insurance has several rhythms, with very fast and short cycles, such as calls for tenders, or longer cycles, such as legal compliance projects. Good organization, especially in time management, will be one of the keys to success, especially as you work as a team.
8. Commercial and interpersonal skills. You will be in contact with our partners and through these opportunities you will also be the spearhead of our commercial development. This will allow you to share with the commercial inspector the opportunities on the portfolio, and to participate in the understanding of the organization of our partners.
9. Technical skills. This is a key skill, because you must be able to provide technical assistance to salespeople, and in particular to be able to analyze and explain our clients' annual accounts, in order to succeed in negotiations.
10. Plan trips to our partners and customers, throughout France
TECHNICAL COMM. – 158