CNP Assurances – RISK ANALYST / ACTUARIAT INTERNSHIP (6 months) M/F
General informations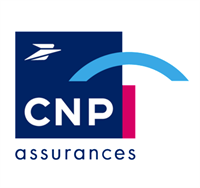 Attachment entity

The CNP Assurances group is a key player in personal insurance in France, Europe and South America. CNP Assurances anticipates and supports changes in society. Life insurance, retirement, borrower, welfare, health, services… it is because we are open to others and to the world that we offer useful solutions to the greatest number of people to facilitate all life paths. Corporate social responsibility is at the heart of our mission: it inspires our offers, guides our financial practices and stimulates our innovations to reinvent insurance. As an insurer, co-insurer and reinsurer, thanks to our unique business model, CNP Assurances designs pension and savings solutions that adapt to the different distribution methods of our multiple partners (from the physical network to 100% online) and the needs of their customers in each country where the Group is present. 2nd in life insurance in France, 7th insurer in Europe, 3rd insurer in Brazil, CNP Assurances has 5,156 employees worldwide. We are members of the French public financial center and a subsidiary of Banque Postale.
For more information, discover who we are on cnp.fr and ask your questions directly to our Ambassadors on https://cnp-assurances.career-inspiration.com/app/home www.cnp.fr @CNP_Assurances
Reference

22T0051-4696
Job Description
Job

ACTUARIAT STATISTICAL MODELS – ACTUARIAT AND TECHNICAL STUDIES
Job title

RISK ANALYST / ACTUARIAT INTERNSHIP (6 months) M/F
Type of Contract

INTERN
Status

Non-executive
Work time

Full time
Description of the mission

Cross-functional risk analyst and Solvency 2 reporting internship
You will join the Transversal Governance and Consolidated Reporting department, in the Group Risk Department (DRG) of CNP Assurances, whose objective is to communicate on the Group's major risk issues and ensure their transverse monitoring to support decision-making. This monitoring is carried out through reports intended for governance bodies, shareholders and supervisors.
This internship offers you a transversal vision of the activities of the department with an overview of risk management within the Directorate and an analysis of the insurance/financial news governing the sector. It will be divided into two parts in order to understand both Solvency 2 regulatory production activities and structuring insurance risk management projects:
• Contribute to work relating to Solvency 2 reporting (Pillar 3) and monitoring of prudential news:
o Participate in the work of producing Solvency 2 quantitative reporting falling within the area of ​​responsibility of the DRG (solvency capital requirement and own funds);
o Participate in the production of RSR/SFCR narrative reports: contribution to the section relating to capital management
o Contribute to the development of the quality assurance system: first and second level control on reporting, monitoring and implementation of regulatory changes in reporting and changes related to the scope of consolidated entities;
o Realize a benchmark under Excel/VBA on the solvency of various European insurers and participate in regulatory watch work.
• Contribute to the project to set up reporting for the new CNP Retraite entity (Supplementary Professional Retirement Fund (FRPS)) and in particular:
o Assist the department's referents on the implementation of the various production processes (drafting of RSR/SFCR reports, production of specific FRPS quantitative reports, implementation of controls) and support the business in establishing the insurance system quality ;
o Support the department's referent in identifying the risk indicators to be monitored as part of the enrichment of the FRPS risk mapping.
Profile

Level Bac +5 type Grande Ecole of Engineering / Actuarial / Commerce
– Rigor, adaptability and autonomy
– The ability to work in a team
– Appetite for financial analysis and Solvency 2 texts
– Mastery of the Office package (in particular Excel / VBA)
– English
Do you want to join a dynamic company, a leader in Personal Insurance and recognized for its support for work-study students with the obtaining of the HAPPY TRAINEES label in 2022?
Don't hesitate any longer and apply now!
CCNA class

4
Function

ACTUARIAT TECHNICIAN – 011
Position location
Position location

Europe, France, Ile-de-France, Hauts-de-Seine (92)
Town

Issy-les-Moulineaux
Candidate criteria
Education level min. required

Degree 4
level of experience

Student
Language

English (read, written, spoken)