CNP Assurances – RETIREMENT ACTUARIAL MANAGER M/F
google.com, pub-9809009992858082, DIRECT, f08c47fec0942fa0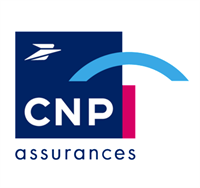 Attachment entity

The CNP Assurances group is a key player in personal insurance (life, retirement, borrower, provident, health, quality services, etc.) in France, Europe and Latin America.

In a few figures, CNP Assurances achieves a turnover of 36 billion euros with a net profit of more than 1.9 billion euros for the year 2022.
Joining CNP means integrating a solid company made up of more than 3,000 employees in France, and more than 5,000 worldwide.
Driven by a civic vocation, we act for an inclusive and sustainable society by providing as many people as possible with insurance solutions that protect and facilitate all life paths. We are members of La Banque Postale Group.
Why choose CNP Assurances?
Joining us means choosing a company committed to the development of its employees within a collective rich in all its talents and all its diversity.
To offer you the best possible employee experience, we offer the following advantages in particular:
• Attractive and fair remuneration (equality index between men and women 99/100)
• Dynamic career management
• The commitment of our employees in conditions favorable to individual and collective well-being.
If you are interested in joining us, then don't hesitate and apply!

Reference

2023-4880
The Technical and Innovation Department is looking for its Savings/Retirement department
A) Head of the retirement actuarial department
You will be responsible for the service in charge of pension contracts (group pensions, individual annuities, L441).
As such, we will entrust you with the following missions:
Supervise and support a team of 5 employees: team leadership, technical support, performance monitoring, support for their skills development, training, recruitment of employees according to the skills objectives targeted to ensure recurring work and projects.
Manage and supervise the activities of the service:
– Quarterly and annual inventories:
Establishment of accounts in French Gaap and IFRS standards, analysis and management
Calculation of complex provisions (PGG, PGT, etc.)
Formalization and presentation of results analyzes
Production of regulatory statements
Inventory process optimization work
– Prospective Solvency 2, IFRS17 and New Business metrics:
Constitution and analysis of data, construction of hypotheses,
Analysis and control of results and their variations.
Realization of notes and reporting, and presentation to the various bodies (CAC, technical committees, audit committee, etc.)
Contribution to the development and acceptance of new functionalities in actuarial projection tools
Processing of recommendations issued by controllers as part of the review
Optimization of the IFRS17 process
– Monitoring of portfolios of retirement contracts: in connection with the CNP interlocutors of the service (accountants, IT, BU, Investments), control of IT management systems, statistical studies, documentation of processes.
– Realization of client financial statements
– Calculation and participation in negotiations of profit sharing rates
– Monitoring of reinsurance agreements
– Participation in profitability studies. Studies on the creation of value in a prospective vision according to the different possible scenarios. Participation in strategic projects for the transformation of outstandings.
Manage cross-functional projects impacting the pension scope, in full transformation (creation of the FRPS CNP Retraite, PACTE law, pension reform).
Be a force of proposal and contribute to the management of the retirement activity.
As part of your assignments, you will be frequently in contact with the various functions of the company involved in your field of activity, in particular the Business Units, the Planning and Performance Department, Accounting, the Risk Department, the Digital Services and Data Customer Experience Department. You will also have important interactions with the ARIAL CNP Assurances subsidiary.
You have a degree in actuarial science or have an equivalent training (engineering school, 3rd cycle in mathematics, statistics or finance), you have at least 6 years of professional experience, a first successful managerial experience being an asset.
To carry out the missions mentioned above, we are looking for a candidate with the following knowledge and skills:
Life Insurance Regulations
Good knowledge of retirement products
Knowledge of closing processes
Good understanding of the mechanics of projection models in retirement savings
Project management
Interpersonal skills, excellent communication and oral expression skills
Pedagogy
Team animation
Spirit of initiative and anticipation