CNP Assurances – OPEN CNP
General informations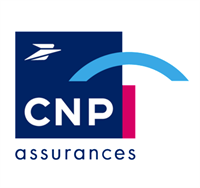 Attachment entity

The CNP Assurances group is a key player in personal insurance in France, Europe and South America. CNP Assurances anticipates and supports changes in society. Life insurance, retirement, borrower, welfare, health, services… it is because we are open to others and to the world that we offer useful solutions to the greatest number of people to facilitate all life paths. Corporate social responsibility is at the heart of our mission: it inspires our offers, guides our financial practices and stimulates our innovations to reinvent insurance. As an insurer, co-insurer and reinsurer, thanks to our unique business model, CNP Assurances designs provident and savings solutions that adapt to the different distribution methods of our multiple partners (from the physical network to 100% online) and the needs of their customers in each country where the Group is present. 2nd in life insurance in France, 7th insurer in Europe, 3rd insurer in Brazil, CNP Assurances has 5,156 employees worldwide. We are members of the French public financial center and a subsidiary of Banque Postale.
For more information, discover who we are on cnp.fr and ask your questions directly to our Ambassadors on https://cnp-assurances.career-inspiration.com/app/home www.cnp.fr @CNP_Assurances
Reference

2022-4681
Job Description
Job

ASSET MANAGEMENT – FRONT OFFICE
Job title

OPEN CNP – INVESTMENT MANAGER M/F
Type of Contract

CDI
Status

Frame
Work time

Full time
Description of the mission

RSBP is looking for Open CNP, investment manager.
At the heart of the sourcing, analysis and selection of start-ups, you will:
• Analyze market trends, identify start-ups and source new deals
• Meet entrepreneurs, study opportunities and write investment memos
• Monitor the deal flow
• Participate in the animation of CNP Assurances business teams and identify potential collaborations with start-ups
• Build your personal network and represent Open CNP
• Contribute to the due diligence process
• Assist in monitoring portfolio companies and fund management
You will be involved in all aspects of the life of Open CNP and will help us to develop our activities through projects
Profile

• Above all, we are looking for someone who is passionate about innovation, open to others and wishing to build relationships between entrepreneurs and large groups.
• Experience: 2-4 years of experience in start-up, venture capital, private equity or in a large consulting / M&A firm
• Required qualities: curiosity, strong motivation, autonomy, analytical rigor, initiative, very good communicator, writing skills, team spirit, adaptability
• Additional assets: fintech/insurtech, international experience
• Fluent English, good level of German or Spanish a plus
• Tools: Powerpoint, Excel, financial modeling
• BAC+5 diploma
CCNA class

6
Function

INVESTMENT MANAGER – 456
Position location
Position location

Europe, France, Ile-de-France
Town

Issy-Les-Moulineaux
Candidate criteria
Education level min. required

Bac+2
level of experience

2-5 years