CNP Assurances – MANAGEMENT CONTROL MANAGER M/F
General informations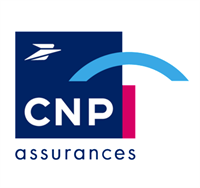 Attachment entity

The CNP Assurances group is a key player in personal insurance in France, Europe and South America. CNP Assurances anticipates and supports changes in society. Life insurance, retirement, borrower, welfare, health, services… it is because we are open to others and to the world that we offer useful solutions to the greatest number of people to facilitate all life paths. Corporate social responsibility is at the heart of our mission: it inspires our offers, guides our financial practices and stimulates our innovations to reinvent insurance. As an insurer, co-insurer and reinsurer, thanks to our unique business model, CNP Assurances designs pension and savings solutions that adapt to the different distribution methods of our multiple partners (from the physical network to 100% online) and the needs of their customers in each country where the Group is present. 2nd in life insurance in France, 7th insurer in Europe, 3rd insurer in Brazil, CNP Assurances has 5,156 employees worldwide. We are members of the French public financial center and a subsidiary of Banque Postale.
For more information, discover who we are on cnp.fr and ask your questions directly to our Ambassadors on https://cnp-assurances.career-inspiration.com/app/home www.cnp.fr @CNP_Assurances
Reference

2022-4677
Job Description
Job

ECO MANAGEMENT, FINANCIAL ACCOUNTANT – MANAGEMENT CONTROL
Job title

MANAGEMENT CONTROL DOMAIN MANAGER M/F
Type of Contract

CDI
Status

Frame
Work time

Full time
Description of the mission

The Management and Performance Department is looking for a:
Head of cost analysis and optimization department.
The department is structured around five services and is made up of 23 employees.
Reporting to the director of the DPP within the group financial department, your main missions are located in the France geographical area.
You coordinate and intervene in the following activities:
• Construction and control of the annual budget and the infra-annual overhead landings.
• Management of quarterly statements of general expenses.
• Coordination and interface with decentralized IT management controls, human resources and general resources.
• Preparation and presentation of deliverables to the general management on cost management (performance review by business unit, regular dashboards, update of the strategic plan).
• Operational management of customer relations centers.
• Animation of the operational excellence approach.
• Participation in the internal animation of the management.
Profile

Your skills for this position:
– Proven management experience
– A financial expertise of the insurance and if possible of the bank
– Experience in management control
– A proven practice of organizational and IT project management
– Qualities of organization and anticipation.
– Relational, communication and pedagogical qualities.
– Real dispositions to defend positions in a constructive spirit and dialogue.
– English practice
CCNA class

7
Function

MANAGEMENT AREA MANAGER – 203
Position location
Position location

Europe, France, Ile-de-France
Town

LCI
Candidate criteria
Education level min. required

Tray 3
level of experience

6-10 years old