CNP Assurances – LEGAL MANAGER M/F
google.com, pub-9809009992858082, DIRECT, f08c47fec0942fa0
General informations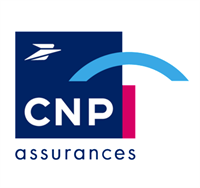 Attachment entity

The CNP Assurances group is a key player in personal insurance in France, Europe and South America. CNP Assurances anticipates and supports changes in society. Life insurance, retirement, borrower, welfare, health, services… it is because we are open to others and to the world that we offer useful solutions to the greatest number of people to facilitate all life paths. Corporate social responsibility is at the heart of our mission: it inspires our offers, guides our financial practices and stimulates our innovations to reinvent insurance. As an insurer, co-insurer and reinsurer, thanks to our unique business model, CNP Assurances designs pension and savings solutions that adapt to the different distribution methods of our multiple partners (from the physical network to 100% online) and the needs of their customers in each country where the Group is present. 2nd in life insurance in France, 7th insurer in Europe, 3rd insurer in Brazil, CNP Assurances has 5,156 employees worldwide. We are members of the French public financial center and a subsidiary of Banque Postale.
For more information, discover who we are on cnp.fr and ask your questions directly to our Ambassadors on https://cnp-assurances.career-inspiration.com/app/home www.cnp.fr @CNP_Assurances
Reference

2022-4764
Job Description
Job

RISK MANAGEMENT AND CONTROL – LEGAL
Job title

LEGAL MANAGER M/F
Type of Contract

CDI
Status

Framework
Work time

Full time
Description of the mission

The Group Legal Department of CNP Assurances wishes to create a legal and international channel to work with all of our French and foreign subsidiaries. So we are looking for:
a legal officer.
As such, the position intersects in particular with the following missions:
– Strengthening of the French legal sector and creation of an international sector involving in particular reporting
and regular exchanges with the teams of the French and foreign subsidiaries and in particular the local legal departments, events, themes, sharing of legal monitoring and regulatory aspects, seminars and exchanges of good practices.
– Follow-up / Involvement in the files and / or litigation / significant issues of the subsidiaries requiring the intervention, validation or review of the head office; mobilization of contributors from the Legal Department on these files;
– Facilitation of access by subsidiaries to group functions at head office, to the business unit (and subsidiary referents) and various expert lawyers from the CNP Assurances Group Legal Department, or even from its shareholder chain
– Collaboration with the sectors of the other departments of the General Secretariat (in particular the compliance sector);
– Development of dashboards and other management tools to facilitate exchanges;
– Collaboration with the people in charge of leading the sector within the entities of the shareholder chain above CNP Assurances;
– Preparation of a sector activity report;
You will report directly to the Group Legal Director, and work in collaboration with her Legal Management Committee and the department directors.
Profile

To carry out the missions mentioned above, we are looking for a candidate with the following skills and knowledge:
Good generalist technical capacity (understanding of insurance issues, corporate, litigation, compliance, etc.)
Ability to network, including with shareholders
Sense of initiative, strength of proposal
Autonomy
Dynamism
Good communication skills
Editorial fluency
CCNA class

7
Function

LEGAL OFFICER – 249
Position location
Position location

Europe, France, Ile-de-France, Hauts-de-Seine (92)
City

Issy les Moulineaux
Candidate criteria
Education level min. required

Bac+5
level of experience

6-10 years old
Language

English (read, written, spoken)