CNP Assurances – LEGAL EXPERT – CDD 7 months M/F
google.com, pub-9809009992858082, DIRECT, f08c47fec0942fa0
General informations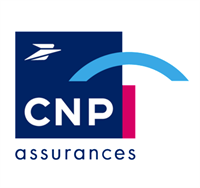 Attachment entity

The CNP Assurances group is a key player in personal insurance in France, Europe and South America. CNP Assurances anticipates and supports changes in society. Life insurance, retirement, borrower, welfare, health, services… it is because we are open to others and to the world that we offer useful solutions to the greatest number of people to facilitate all life paths. Corporate social responsibility is at the heart of our mission: it inspires our offers, guides our financial practices and stimulates our innovations to reinvent insurance. As an insurer, co-insurer and reinsurer, thanks to our unique business model, CNP Assurances designs pension and savings solutions that adapt to the different distribution methods of our multiple partners (from the physical network to 100% online) and the needs of their customers in each country where the Group is present. 2nd in life insurance in France, 7th insurer in Europe, 3rd insurer in Brazil, CNP Assurances has 5,156 employees worldwide. We are members of the French public financial center and a subsidiary of Banque Postale.
For more information, discover who we are on cnp.fr and ask your questions directly to our Ambassadors on https://cnp-assurances.career-inspiration.com/app/home www.cnp.fr @CNP_Assurances
Reference

23C0012-4843
Job Description
Job

RISK MANAGEMENT AND CONTROL – LEGAL
Job title

LEGAL OFFICER – CDD 7 months M/F
Type of Contract

CDD
Status

Frame
Work time

Full time
Description of the mission

You join the Legal and Litigation department within CNP CAUTION. The team is made up of 5 people and works on 3 main subjects: legal – litigation – compliance.
The main activities of the position to be filled are as follows:
1. Contribute to the establishment and/or updating of:
– compliance procedures, mapping and risk classifications,
– partnership agreements on compliance systems,
– reports,
2. Participate in the improvement of processes and controls of the service,
3. Perform activity checks in order to detect any problems as early as possible and propose corrective actions to be implemented in accordance with legal obligations and Group rules,
4. Participate in the dissemination of the culture and good practices in terms of compliance within the other departments of the company,
5. Conduct and document in-depth investigations on LCB-FT files resulting from the processing of alerts from atypical transaction detection tools, reports of suspicion from employees or partners,
6. Contribute to the second level controls of the activity, to the management of asset freezing measures and to the preparation of suspicious transaction reports.
Profile

To carry out his missions, the candidate must master the following skills:
1. Drafting of legal documents: drafts, within the set deadlines, legal documents relating to the field of compliance (Procedures, letters, processing of complaints, etc.)
2. Business Ethics
– Conducts its activities, in all circumstances, with loyalty, impartiality and integrity, in compliance with the rules of confidentiality of information concerning the company and the Group Code of Conduct (C@p Ethic).
– Alert as soon as possible of any problem of supposed or proven violation of the rules by using the internal whistleblowing alert system.
– Collaborates in a transparent, honest, professional and responsible manner.
– Actively promotes the Code of Conduct and its principles of integrity.
3 Reporting & Controls
– Performs the reporting/controls required under the various compliance themes (LCB-FT, protection of personal data, customer protection, anti-corruption),
– Makes a report to his hierarchy at the deadlines and according to the defined methods.
4. Service management
Evaluates daily compliance with deadlines and the quality of services.
Knows how to assert his point of view, communicate his point of view even if the messages are difficult or unpopular.
Knows how to explain his decision-making in a pedagogical way.
Versatile, autonomous, organized and knows how to work in a sometimes tense environment.
CCNA class

6
Function

LEGAL B – 256
Position location
Position location

Europe, France, Ile-de-France, Hauts-de-Seine (92)
City

Issy les Moulineaux
Candidate criteria
Education level min. required

Bac+5
level of experience

6-10 years old