CNP Assurances – INDIVIDUAL INSURANCE SALES ADVISOR
google.com, pub-9809009992858082, DIRECT, f08c47fec0942fa0
General informations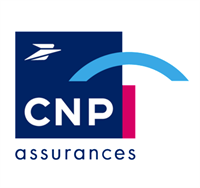 Attachment entity

The CNP Assurances group is a key player in personal insurance (life, retirement, borrower, provident, health, quality services, etc.) in France, Europe and Latin America.

In a few figures, CNP Assurances achieves a turnover of 36 billion euros with a net profit of more than 1.9 billion euros for the year 2022.
Joining CNP means integrating a solid company made up of more than 3,000 employees in France, and more than 5,000 worldwide.
Driven by a civic vocation, we act for an inclusive and sustainable society by providing as many people as possible with insurance solutions that protect and facilitate all life paths. We are members of La Banque Postale Group.
Why choose CNP Assurances?
Joining us means choosing a company committed to the development of its employees within a collective rich in all its talents and all its diversity.
To offer you the best possible employee experience, we offer the following advantages in particular:
• Attractive and fair remuneration (equality index between men and women 99/100)
• Dynamic career management
• The commitment of our employees in conditions favorable to individual and collective well-being.
If you are interested in joining us, then don't hesitate and apply!

Reference

2023-5088
Job Description
Job

DISTRI COMMERCIAL DEVELOPMENT – COMMERCIAL DEVELOPMENT
Job title

INDIVIDUAL INSURANCE SALES ADVISOR – WHOLE FRANCE M/F
Type of Contract

CDI
Status

Frame
Work time

Full time
Description of the mission

Amétis, the commercial network of CNP Assurances, supports individuals and professionals in urban and rural areas to secure the personal risks they have or will have to face throughout their lives.
Thanks to human and digital proximity, Amétis offers each client an interlocutor capable of responding to their concerns in terms of protection: Health, Provident, Savings, Retirement and Dependency.
As the leading network of certified advisors, Amétis uses its expertise to retain its customers, those of its partners and attract new customers.
Do you want to give new impetus to your professional project in the heart of your region?
You want to join a network of around 200 employees throughout France and share the values ​​of CNP Assurances.
Take part in the dynamics of our sales network by becoming our next Advisor in your region.
Your main tasks:
Manage your client portfolio according to the business objectives and priorities set for you
Acquire new customers through prospecting and recommendation actions
Represent Amétis with local economic players in your sector
Negotiate and conclude contracts (identification of needs, search for the appropriate commercial solution) while respecting the ethical and prudential rules in force in the company
Provide advice and quality of service to your customers by offering a global solution for savings, retirement and health insurance
Organize your activity and ensure regular reporting.
As soon as you arrive, we will accompany you as part of a quality integration training in order to understand our products, our partners, our sales method and our organization.
You will work exclusively in home office and will have nomadic equipment adapted to your itinerant activity (service vehicle, mobile phone, laptop, etc.).
This executive status position offers attractive and secure compensation (Fixed + Uncapped Variable + Incentive + Participation).
You have a sense of conquest and you have already had to prospect and develop your own portfolio.
Discuss with our business ambassadors who are also employees of CNP Assurances! Join the Ambassadors platformEmilie and Matthieu will answer all your questions!
Profile

With a BAC+3 to BAC+5 training and strong professional experience of at least 3 years in the field of personal insurance, you have a strong commercial fiber and have developed a real
sense of conquest (portfolio development, listening to customers, argumentation, negotiation, loyalty, prospecting) with a varied clientele as well as real know-how in terms of organization, reporting, oral and editorial expression.
You master digital tools (CRM, OAV, social networks, etc.)
Autonomous in the management of your activity, you are concerned about the quality of advice and service that you provide to your customers.
You have very good knowledge of personal insurance and social protection products, taxation and asset analysis.
You are able to adapt to a constantly changing environment, the desire to improve your skills and the taste for challenge!
A B driving license is essential for this exclusively "nomadic" activity.
Join us, join Amétis and CNP Assurances!
CCNA class

5
Function

INDIVIDUAL ASS ADVISOR – 374
Media

Position location
Position location

Europe, France, Ile-de-France, Hauts-de-Seine (92)
City

ISSY LES MOULINEAUX
Candidate criteria
Education level min. required

Tray 3
Field / Specialty

Insurance
Sales / Marketing
level of experience

2-5 years