CNP Assurances – FINANCIAL STUDIES MANAGER
General informations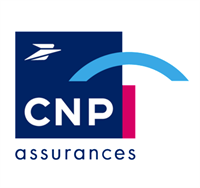 Attachment entity

The CNP Assurances group is a key player in personal insurance in France, Europe and South America. CNP Assurances anticipates and supports changes in society. Life insurance, retirement, borrower, welfare, health, services… it is because we are open to others and to the world that we offer useful solutions to the greatest number of people to facilitate all life paths. Corporate social responsibility is at the heart of our mission: it inspires our offers, guides our financial practices and stimulates our innovations to reinvent insurance. As an insurer, co-insurer and reinsurer, thanks to our unique business model, CNP Assurances designs pension and savings solutions that adapt to the different distribution methods of our multiple partners (from the physical network to 100% online) and the needs of their customers in each country where the Group is present. 2nd in life insurance in France, 7th insurer in Europe, 3rd insurer in Brazil, CNP Assurances has 5,156 employees worldwide. We are members of the French public financial center and a subsidiary of Banque Postale.
For more information, discover who we are on cnp.fr and ask your questions directly to our Ambassadors on https://cnp-assurances.career-inspiration.com/app/home www.cnp.fr @CNP_Assurances
Reference

22C0091-4707
Job Description
Job

ASSET MANAGEMENT – FINANCIAL ENGINEERING
Job title

FINANCIAL STUDIES MANAGER – CDD (8 MONTHS) M/F
Type of Contract

CDD
Status

Frame
Work time

Full time
Description of the mission

Highly versatile, the position is attached to the Governance, Risks and SRI Department of the Investment Department.
The department is seeing a very significant expansion of its missions, policies and sustainability issues thanks to new regulations and the link with the Grand Pôle Public.
The CDD will have the following main missions:
• Study and Modeling around the axes of sustainable policies and sustainability risks on multi-asset class portfolios or not, listed and unlisted of CNP Assurances, upstream and to update SRI policies on the choice of indicators, trajectories, targeted sectors and exclusions (mainly on the themes. Climate, biodiversity, social)
• Contribution to projects and production of regulatory reports;
– DPEF and RIR report on the sustainable activity conducted by CNP Assurances: contribution to data collection, annual studies and participation in the drafting of documents
– LEC: production of the annual responsible investor report for CNP Assurances and the DPEF
– SFDR: production of product and entity reports in 2023
– Sustainability regulations: contribution to projects related to the implementation of new regulations or their changes
– Sustainability regulatory monitoring in France and Europe to develop a vision on their application within the euro fund
• Liaison with the CSR department, the Investment Department, in particular for the following missions:
– Contribution to the SBTI certification work of CNP Assurances
– Contribution to mapping and dashboards on SRI and TEE topics
– Contribution to the management, evolution and updating of excluded values ​​and countries
– Contribution to the preparation of the 2022-2025 roadmap on sustainable investments;
The Department follows an annual program of activities but arbitrations are likely to occur during the year.
Profile

In order to carry out these missions, skills in financial mathematics and portfolio modeling will be essential.
Behavioral skills will also be taken into consideration such as:
– Skills for teamwork
– Assessment of SRI, and SRI monitoring, particularly in terms of SRI regulations and regulations (declination of regulations in the company),
– Rigor and knowledge of the asset management professions
– Taste for IT projects
– excellent organizational skills and versatility: prioritization
Finally, are you dynamic and ready to join a team that will boost your skills? This position is for you!
CCNA class

5
Function

FINANCIAL STUDIES OFFICER – 094
Position location
Position location

Europe, France, Ile-de-France
Town

Issy-les-Moulineaux
Candidate criteria
Education level min. required

Bac+5
Field / Specialty

Finance / Management Control
level of experience

Young graduate)
Language

English (Read, written)