CNP Assurances – CUSTOMER RELATION OFFICER
google.com, pub-9809009992858082, DIRECT, f08c47fec0942fa0
General informations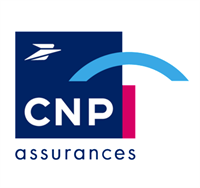 Attachment entity

The CNP Assurances group is a key player in personal insurance in France, Europe and South America. CNP Assurances anticipates and supports changes in society. Life insurance, retirement, borrower, welfare, health, services… it is because we are open to others and to the world that we offer useful solutions to the greatest number of people to facilitate all life paths. Corporate social responsibility is at the heart of our mission: it inspires our offers, guides our financial practices and stimulates our innovations to reinvent insurance. As an insurer, co-insurer and reinsurer, thanks to our unique business model, CNP Assurances designs pension and savings solutions that adapt to the different distribution methods of our multiple partners (from the physical network to 100% online) and the needs of their customers in each country where the Group is present. 2nd in life insurance in France, 7th insurer in Europe, 3rd insurer in Brazil, CNP Assurances has 5,156 employees worldwide. We are members of the French public financial center and a subsidiary of Banque Postale.
For more information, discover who we are on cnp.fr and ask your questions directly to our Ambassadors on https://cnp-assurances.career-inspiration.com/app/home www.cnp.fr @CNP_Assurances
Reference

22C0068-4866
Job Description
Job

CUSTOMER RELATION – LIFE OF THE CONTRACT
Job title

CUSTOMER RELATION OFFICER – CDD (18 MONTHS) M/F
Type of Contract

CDD
Status

Non-executive
Work time

Full time
Description of the mission

As part of a CDD, we are looking for a customer relationship manager. You will be required to perform the following tasks:
– Processing of acts of management of the life of the contract (partial and total redemptions as well as various acts, arbitrations, contractual modifications, memberships,) in compliance with guarantees and procedures;
– Analysis of the admissibility and management of requests (customers or network), verification of the presence and conformity of the documents transmitted;
– Management and follow-up of necessary reminders;
– Control and recording of data in the information system;
– Handling incoming and outgoing phone calls
Profile

As part of these missions, you will have the following skills:
– Knowledge of the principles of personal insurance and legal and tax rules in life insurance;
– Knowledge of savings, pension and long-term care products;
– The meaning of the customer relationship in compliance with the rules of ethics and
privacy ;
– The concern to meet the objectives set in terms of quality of treatment,
volume of files and compliance with deadlines;
– Qualities of rigor, control over files and alert in case of difficulties;
– The mastery of office tools and a practice of IT management in a back office environment.
Do you want to boost your career within a company that gives meaning to your missions?
Join us!
CCNA class

3
Function

CUSTOMER RELATION OFFICER A – 407
Position location
Position location

Europe, France, Ile-de-France, Hauts-de-Seine (92)
City

Issy-les-Moulineaux
Candidate criteria
Education level min. required

Bac+2
Field / Specialty

Insurance
level of experience

Young graduate)