CNP Assurances – CONFIRMED ACCOUNTANT M/F
General informations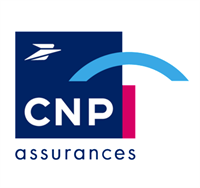 Attachment entity

The CNP Assurances group is a key player in personal insurance in France, Europe and South America. CNP Assurances anticipates and supports changes in society. Life insurance, retirement, borrower, welfare, health, services… it is because we are open to others and to the world that we offer useful solutions to the greatest number of people to facilitate all life paths. Corporate social responsibility is at the heart of our mission: it inspires our offers, guides our financial practices and stimulates our innovations to reinvent insurance. As an insurer, co-insurer and reinsurer, thanks to our unique business model, CNP Assurances designs pension and savings solutions that adapt to the different distribution methods of our multiple partners (from the physical network to 100% online) and the needs of their customers in each country where the Group is present. 2nd in life insurance in France, 7th insurer in Europe, 3rd insurer in Brazil, CNP Assurances has 5,156 employees worldwide. We are members of the French public financial center and a subsidiary of Banque Postale.
For more information, discover who we are on cnp.fr and ask your questions directly to our Ambassadors on https://cnp-assurances.career-inspiration.com/app/home www.cnp.fr @CNP_Assurances
Reference

2022-4676
Job Description
Job

ECO MANAGEMENT, FINANCIAL ACCOUNTANT – ACCOUNTING
Job title

CONFIRMED ACCOUNTANT M/F
Type of Contract

CDI
Status

Frame
Work time

Full time
Description of the mission

The Group Accounting Department is looking for a:
Accounting Reporting Manager – M/F
The UC2S Reporting Transverse service is made up of three employees. It is one of the five services of the Inventory Department of the Group Accounting Department.
You will report to the UC2S service manager.
The position interacts with employees of the Group Accounting Department (consolidation department, liability accounting department, asset accounting department, etc.), as well as the other departments of CNP Assurances (Actuarial, Taxation, risks, IT, etc.).
The main activities of the position are:
• Define the mappings of the repositories for the needs of the deliverables of the service
• Produce S2 regulatory statements (BSC1, etc.) under accounting responsibility and contribute to S2 Group reporting
• Produce prudential regulatory statements for the FRPS CNP Retraite under accounting responsibility
• Produce passages of French gaap/IFRS standards
• Contribute to the production of intra-group statements (CNP group, LBP/La Poste group)
• Lead projects to improve and develop existing controls and reporting
• Ensure part of the relationship with key internal (DTG and DRG) and external (CAC, …) stakeholders for cross-functional reporting
• Contribute to department projects (eg IFRS17, ICS)
• Ensure the formalization, optimization and proper application of procedures
The main objectives to be achieved are:
• Produce quality and reliable deliverables on time
• Analyze and control the accounts in French Gaap, IFRS, Solvency 1 and Solvency 2 standards
• Help smoothen relations between departments and departments
• Understand the normative impacts and their impacts on the closing process and accounting tools
• Optimize work
• Participate in studies and projects within its scope
Profile

With a Bac+5 training (Accounting, Finance), you have at least 8 years' experience acquired in a similar position, ideally with experience in a firm (auditing, accounting expertise) or in an insurance company.
Knowledge of French standards, IFRS and Solvency 2 is necessary.
You have the taste and ability to work in a team, to interact with your peers and to share information. You have proven writing skills combined with a sense of synthesis which allows you to ensure regular and reliable reporting of your activities to your hierarchy. You know how to prioritize work in order to meet management challenges.
Autonomous, rigorous and reactive in the processing of files, you have a strong sense of analysis and synthesis. You know how to take the necessary initiatives to optimize your work.
Your sense of organization allows you to deal with the diversity of subjects covered.
You master office tools such as Excel (advanced functions), Business Object Finances and SAP and Invoke tools.
CCNA class

6
Function

CONFIRMED ACCOUNTANT_512
Position location
Position location

Europe, France, Ile-de-France
Town

Issy-les-Moulineaux
Candidate criteria
Education level min. required

Bac+2
level of experience

2-5 years