CNP Assurances – CDD – EXECUTIVE ASSISTANT (18 months) M/F
google.com, pub-9809009992858082, DIRECT, f08c47fec0942fa0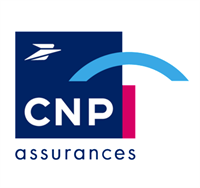 Attachment entity

The CNP Assurances group is a key player in personal insurance (life, retirement, borrower, provident, health, quality services, etc.) in France, Europe and Latin America.

In a few figures, CNP Assurances achieves a turnover of 36 billion euros with a net profit of more than 1.9 billion euros for the year 2022.
Joining CNP means integrating a solid company made up of more than 3,000 employees in France, and more than 5,000 worldwide.
Driven by a civic vocation, we act for an inclusive and sustainable society by providing as many people as possible with insurance solutions that protect and facilitate all life paths. We are members of La Banque Postale Group.
Why choose CNP Assurances?
Joining us means choosing a company committed to the development of its employees within a collective rich in all its talents and all its diversity.
To offer you the best possible employee experience, we offer the following advantages in particular:
• Attractive and fair remuneration (equality index between men and women 99/100)
• Dynamic career management
• The commitment of our employees in conditions favorable to individual and collective well-being.
If you are interested in joining us, then don't hesitate and apply!

Reference

23C0040 02-5168
Fixed-term contract of 18 months, which can go up to 36 months within the framework of the legal system of "CDD senior".
The Strategic Transformation Department is looking for its future management assistant for its M&A and CSR departments
You will assist two managers whose activities have high stakes for the company.
You will be in charge of managing calendars, processing emails and telephone calls. You will also organize many meetings in connection with the General Management as well as many external contacts.
You will work in an international environment with many exchanges in English.
The confidential and political dimension of the information exchanged requires the utmost rigor and discretion.
The relational dimensions and representation of the Management internally and externally are an integral part of your position.
More specifically, your activities will be the following:
Planning :
Anticipate, plan and organize appointments, meetings and events (authorities, seminars, etc.), taking care to optimize all efficiency and quality factors (time, budget, comfort, etc.).
Daily management of all types of events, whether planned or not, anticipating needs and solutions, proposing and implementing the appropriate methods of action.
Processing and dissemination of information:
Represent CNP Assurances and the entity's image internally and externally.
Organize and ensure the circulation of information between the entity and any internal and/or external interlocutor.
Manage information (contacts, databases, various lists, documentation, etc.) and allow easy access.
Prepare and organize the various institutional meetings.
Prepare the media for the entity's various events, guaranteeing their reliability and quality.
Respect the confidentiality of information.
Manage varied and sometimes delicate situations, particularly in the event of the unavailability or absence of line managers.
In order to carry out your missions, you must have the following professional skills:
– Successful similar experience in an executive assistant position
– Recognized interpersonal skills
– Ability to coordinate many different activities
– Ability to manage the confidentiality of the information processed
– Very good understanding of the organization of the company
Don't hesitate any longer and apply now!