CNP Assurances – CDD – BUSINESS ASSISTANT in ANGERS (18 MONTHS) M/F
google.com, pub-9809009992858082, DIRECT, f08c47fec0942fa0
General informations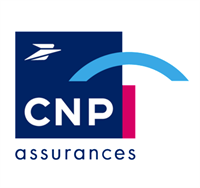 Attachment entity

The CNP Assurances group is a key player in personal insurance (life, retirement, borrower, provident, health, quality services, etc.) in France, Europe and Latin America.

In a few figures, CNP Assurances achieves a turnover of 36 billion euros with a net profit of more than 1.9 billion euros for the year 2022.
Joining CNP means integrating a solid company made up of more than 3,000 employees in France, and more than 5,000 worldwide.
Driven by a civic vocation, we act for an inclusive and sustainable society by providing as many people as possible with insurance solutions that protect and facilitate all life paths. We are members of La Banque Postale Group.
Why choose CNP Assurances?
Joining us means choosing a company committed to the development of its employees within a collective rich in all its talents and all its diversity.
To offer you the best possible employee experience, we offer the following advantages in particular:
• Attractive and fair remuneration (equality index between men and women 99/100)
• Dynamic career management
• The commitment of our employees in conditions favorable to individual and collective well-being.
If you are interested in joining us, then don't hesitate and apply!

Reference

23C0022-5052
Job Description
Job

ENV WORK AND TEAM SUPPORT – ASSISTANCE
Job title

CDD – BUSINESS ASSISTANT in ANGERS (18 MONTHS) M/F
Type of Contract

CDD
Status

Non-executive
Work time

Full time
Description of the mission

Fixed-term contract of 18 months, which can go up to 36 months within the framework of the legal system of "CDD senior".
The France Partnership and Amétis Network Business Unit is looking for a business assistant for its Amétis ANGERS Customer Relations department, who will be required to:
Activities related to the expertise of the service:
– Manage and process the files entrusted on technical subjects specific to the sector of activity.
– Discuss with specialized interlocutors within the framework of the management of the entrusted files.
– Organize communication actions related to the business (promotional campaigns, seminars, production of documents with service providers, meetings, workshops, etc.).
– Contribute to internal and/or transversal projects.
Administer business and/or entity tools: registration, definition of access rights.
– Support employees in the handling of business tools.
Processing and dissemination of information:
– Analyze information and transmit it to different interlocutors according to their knowledge and experience of the subjects covered.
– Participate in meetings and write records of decisions.
– Propose letters and/or write summaries and reports.
– Deal directly with the requests of its interlocutors or propose waiting solutions.
– Respect the confidentiality of information.
– Ensure the interface between the manager and the team, contribute to the flow of information from the structure.
Team life:
– Contribute to an environment conducive to the work of the team and/or the manager.
Planning :
– Manage the agenda of the team/manager(s) and determine the priorities according to the subjects.
– Distribute and prioritize assistantship activities and the processing of entrusted files.
– Organize internal and external meetings and travels. Make travel reservations and manage mission expenses.
Driving assistance
– Contribute to the management of human, financial and material resources of the entity in connection with the manager and the departments concerned.
– Collect and process the data collected as part of activity monitoring.
– Manage the stock of supplies and enter invoices and commitments.
Profile

In order to complete these missions, you will need to have the following skills:
– End customer orientation
– adaptation
– Work organization
– Rigor
– Coordination
– Autonomy and initiative
– Communication
– Relational ease
– Mastery of office tools
– Management of budgets and supplies
If you want to join a dynamic company, don't hesitate to apply!
CCNA class

4
Function

BUSINESS WIZARD – 194
Position location
Position location

Europe, France, Pays de Loire, Maine et Loire (49)
City

ANGERS
Candidate criteria
Education level min. required

Bac+2
Field / Specialty

Assistantship / Secretariat
level of experience

More than 10 years