CNP Assurances – APPRENTICESHIP – MASTERS IN FINANCIAL ENGINEERING M/F
google.com, pub-9809009992858082, DIRECT, f08c47fec0942fa0
General informations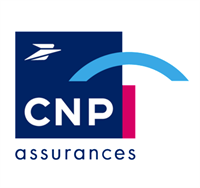 Attachment entity

The CNP Assurances group is a key player in personal insurance (life, retirement, borrower, provident, health, quality services, etc.) in France, Europe and Latin America.

In a few figures, CNP Assurances achieves a turnover of 36 billion euros with a net profit of more than 1.9 billion euros for the year 2022.
Joining CNP means integrating a solid company made up of more than 3,000 employees in France, and more than 5,000 worldwide.
Driven by a civic vocation, we act for an inclusive and sustainable society by providing as many people as possible with insurance solutions that protect and facilitate all life paths. We are members of La Banque Postale Group.
Why choose CNP Assurances?
Joining us means choosing a company committed to the development of its employees within a collective rich in all its talents and all its diversity.
To offer you the best possible employee experience, we offer the following advantages in particular:
• Attractive and fair remuneration (equality index between men and women 99/100)
• Dynamic career management
• The commitment of our employees in conditions favorable to individual and collective well-being.
If you are interested in joining us, then don't hesitate and apply!

Reference

23L0153-5020
Job Description
Job

ASSET MANAGEMENT – FINANCIAL ENGINEERING
Job title

ALTERNANCE – MASTER IN FINANCIAL ENGINEERING M/F
Type of Contract

WORK-STUDY CSD
Status

Non-executive
Work time

Full time
Description of the mission

The position is attached to the SRI pole of the VK department and a team of 4 people on permanent contracts. As the department's SRI activities are growing rapidly, the work-study employee will contribute to the Department's studies, projects and SRI production.
The scope of action is made up of nearly 300 billion in equity capital assets and CNP Assurances euro insured funds. CNP Assurances invests in all asset classes (rates, equities, UCIs, real estate, infrastructure, derivatives, temporary sales and private equity). Asset management is either delegated or carried out directly.
The work-study employee is a member of the VK team. He will be supervised by the employee in charge of the SRI division. He will be called upon to exchange and work in liaison with the stakeholders who follow responsible and sustainable investment subjects.
More specifically, the employee will contribute to the following missions:
• Studies and Modeling around the axes of sustainable policies and sustainability risks on multi-asset class portfolios or not, listed and unlisted of CNP Assurances, upstream and to update SRI policies on the choice of indicators, trajectories, targeted sectors and exclusions (mainly on the themes. Climate, biodiversity, social)
• Contribution to projects and the production of regulatory indicators in particular for the following sustainability regulations
– LEC
– SFDR
– CSRD
-Any sustainability regulations: contribution to projects related to the implementation of new regulations or their changes
– Sustainability regulatory monitoring in France and Europe to develop a vision on their application within the euro fund
Profile

In order to carry out your missions, you will be equipped with the following professional skills:
– training in economics / finance / SRI with a solid foundation in financial mathematics and portfolio modeling according to performance and SRI axes
– taste for work in the form of a project and in a team
– taste for SRI, and for SRI monitoring, particularly in terms of SRI regulations and regulations (declination of regulations in the company)
– taste for IT projects
– knowledge of asset management businesses is a plus
– excellent organizational skills and versatility
Do you want to join a dynamic company, a leader in Personal Insurance and recognized for its support for work-study students with the obtaining of the HAPPY TRAINEES label in 2022!
Don't hesitate any longer and apply now!
CCNA class

3
Function

FINANCIAL STUDIES ASSISTANT – 473
Position location
Position location

Europe, France, Ile-de-France
City

Paris
Candidate criteria
Education level min. required

Degree 4
Diploma

Masters / Masters 1
Field / Specialty

Insurance
Finance / Management Control
Engineering
level of experience

Young graduate)
Language

English (read, written, spoken)