CNP Assurances – APPRENTICESHIP – INFORMATION SYSTEM / INFRASTRUCTURES AND PRODUCTION M/F
google.com, pub-9809009992858082, DIRECT, f08c47fec0942fa0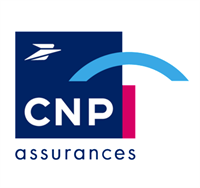 Attachment entity

The CNP Assurances group is a key player in personal insurance (life, retirement, borrower, provident, health, quality services, etc.) in France, Europe and Latin America.

In a few figures, CNP Assurances achieves a turnover of 36 billion euros with a net profit of more than 1.9 billion euros for the year 2022.
Joining CNP means integrating a solid company made up of more than 3,000 employees in France, and more than 5,000 worldwide.
Driven by a civic vocation, we act for an inclusive and sustainable society by providing as many people as possible with insurance solutions that protect and facilitate all life paths. We are members of La Banque Postale Group.
Why choose CNP Assurances?
Joining us means choosing a company committed to the development of its employees within a collective rich in all its talents and all its diversity.
To offer you the best possible employee experience, we offer the following advantages in particular:
• Attractive and fair remuneration (equality index between men and women 99/100)
• Dynamic career management
• The commitment of our employees in conditions favorable to individual and collective well-being.
If you are interested in joining us, then don't hesitate and apply!

Reference

23L0048-5060
The Customer Experience, Digital Services and Data Department aims to propose, design and implement all IT systems that will enable CNP Assurances to improve its operational excellence and promote customer satisfaction.
The Management must respond to the level of expectations and requirements of its customers, and to the acceleration of the use of digital technologies by the general public (internet, social networks, e-Commerce, dematerialization of administrative acts, etc. ), it is an engine of the company.
The User Services department, attached to the Cloud Services and Technologies Department, works on the usual telecommunications infrastructure projects and the company's call centers.
The mission encompasses the following activities:
– Engineering projects and technical studies,
– Maintenance in operational conditions (MCO) of components, tools and procedures
Within the team, in line with the service commitments and with CNP Assurances' processes and security rules, you contribute, according to the rules of the trade, to:
– The definition and implementation of services around telephony, Call Centers
– The automation and industrialization of these services,
– The implementation of evolutions, optimizations, new tools/components,
– The integration of these services in the Information System
The development path will be defined according to your level of training and adapted throughout your course.
3rd to 5th year of network and telecommunications engineering course
You have a real appetite for new technologies and innovations in the field of telecoms and corporate networks
You show rigor and curiosity, team spirit and ability to adapt to change.
Do you want to join a dynamic company, leader in Personal Insurance and recognized for its support for work-study students with the obtaining of the HAPPY TRAINEES label in 2023?
Don't hesitate any longer and apply now!