CNP Assurances – ALTERNANCE – MASTER PROJECT MANAGEMENT M/F
google.com, pub-9809009992858082, DIRECT, f08c47fec0942fa0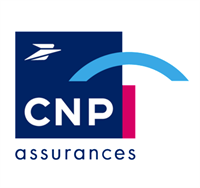 Attachment entity

The CNP Assurances group is a key player in personal insurance (life, retirement, borrower, provident, health, quality services, etc.) in France, Europe and Latin America.

In a few figures, CNP Assurances achieves a turnover of 36 billion euros with a net profit of more than 1.9 billion euros for the year 2022.
Joining CNP means integrating a solid company made up of more than 3,000 employees in France, and more than 5,000 worldwide.
Driven by a civic vocation, we act for an inclusive and sustainable society by providing as many people as possible with insurance solutions that protect and facilitate all life paths. We are members of La Banque Postale Group.
Why choose CNP Assurances?
Joining us means choosing a company committed to the development of its employees within a collective rich in all its talents and all its diversity.
To offer you the best possible employee experience, we offer the following advantages in particular:
• Attractive and fair remuneration (equality index between men and women 99/100)
• Dynamic career management
• The commitment of our employees in conditions favorable to individual and collective well-being.
If you are interested in joining us, then don't hesitate and apply!

Reference

23L0022-5132
the Customer Measurement and Communication Department is looking for a work-study student within the Customer Experience Department of Digital Services and Data to take charge of the following missions:
Implementation of customer satisfaction surveys (policyholders, beneficiaries, partners, employees)
o Collection and drafting of expressions of needs
o Management in project mode of the various contributors (BU, partner, developers, etc.): organization and animation of meetings/workshops, monitoring of the budget and planning until implementation.
Exploitation of surveys: Reporting, formatting of results and animation
o Monitoring of the evolution of responses and KPIs, for example: Customer Satisfaction Score (CSAT), Net Promoter Score (NPS), Customer Effort Score (CES)
o Semantic analysis of verbatim
o Dissemination and sharing of customer satisfaction measurement
o Setting up and leading committees to monitor the level of satisfaction
o Proposal of improvement actions with regard to the level of satisfaction
Analysis of customer journeys
o Processing and analysis of data from tools such as Piwik (Matomo) or Google Analytics
o Benchmarking on methods and tools for analyzing customer journeys
You are preparing a Master in project management in 2 years and have the following skills:
Project management expertise
Knowledge of database management tools, information storage and extraction tools
Mastery of office tools
Ability to work cross-functionally, build quality working relationships in a positive spirit
Ability to analyze and synthesize, writing skills
Rigor, sense of organization, autonomy
Taste for teamwork
Taste for numbers
Do you want to join a dynamic company, leader in Personal Insurance and recognized for its support for work-study students with the obtaining of the HAPPY TRAINEES label in 2023?
Don't hesitate any longer and apply now!