CNP Assurances – ALTERNANCE – MASTER 1/2 ACCOUNTING CONTROL AUDIT M/F
google.com, pub-9809009992858082, DIRECT, f08c47fec0942fa0
General informations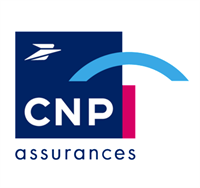 Attachment entity

The CNP Assurances group is a key player in personal insurance (life, retirement, borrower, provident, health, quality services, etc.) in France, Europe and Latin America.

In a few figures, CNP Assurances achieves a turnover of 36 billion euros with a net profit of more than 1.9 billion euros for the year 2022.
Joining CNP means integrating a solid company made up of more than 3,000 employees in France, and more than 5,000 worldwide.
Driven by a civic vocation, we act for an inclusive and sustainable society by providing as many people as possible with insurance solutions that protect and facilitate all life paths. We are members of La Banque Postale Group.
Why choose CNP Assurances?
Joining us means choosing a company committed to the development of its employees within a collective rich in all its talents and all its diversity.
To offer you the best possible employee experience, we offer the following advantages in particular:
• Attractive and fair remuneration (equality index between men and women 99/100)
• Dynamic career management
• The commitment of our employees in conditions favorable to individual and collective well-being.
If you are interested in joining us, then don't hesitate and apply!

Reference

23L0159-5056
Job Description
Job

ECO MANAGEMENT, FINANCIAL ACCOUNTANT – ACCOUNTING
Job title

ALTERNANCE – MASTER 1/2 ACCOUNTING CONTROL AUDIT M/F
Type of Contract

WORK-STUDY CSD
Status

Non-executive
Work time

Full time
Description of the mission

The UC2A service, made up of 9 employees, is one of the 5 services of the UC2 – Inventory Department. This department is responsible for asset inventory accounting: transferable securities, unlisted securities and derivative instruments.
The duties of the position:
– Participation in the work of closing the accounts:
o accounting-management reconciliations (French gaap and IFRS 9 standards) on securities and unlisted investments + management of anomalies (analysis/reporting of anomalies via the JIRA tool) + related manual corrections
o other closing controls: control of projected revenues, control of fees, control of non-consolidated/deconsolidated participations, etc.
o assistance in the production of certain reports/appendices (e.g. title phase, intra-groups, regulatory statements, unlisted holdings appendixes, etc.)
o assistance in work on PCG companies (General Chart of Accounts)
– Excluding closing of accounts:
o participation in acceptance work for optimization / automation of controls under the Knime tool
o participation in any acceptance work related to ongoing projects
o assistance in improving/optimizing/updating service documentation (operating methods/procedures)
Profile

In order to carry out your missions, you will be equipped with the following professional skills:
Skills expected:
– Accounting basics
– Team spirit (collaborative work, especially with teleworking)
– Motivation
– Curiosity
– Listen
– Adaptability
– Reactivity
– Communicating
– Sense of organization
– Autonomy
– Appetite and/or knowledge of financial assets (a plus but not necessary)
You want to join a dynamic company, a leader in Personal Insurance and recognized for its support for work-study students with the obtaining of the HAPPY TRAINEES label in 2022!
Don't hesitate any longer and apply now!
CCNA class

3
Function

ACCOUNTING ASSISTANT_509
Position location
Position location

Europe, France, Ile-de-France, Hauts-de-Seine (92)
City

Issy-les-Moulineaux
Candidate criteria
Education level min. required

Tray 3
Diploma

Masters / Masters 1
Field / Specialty

Audit / Risk Control
Management Accounting
Finance / Management Control
level of experience

Young graduate)