CNP Assurances – ACTUARIAT TECHNICIAN M/F
General informations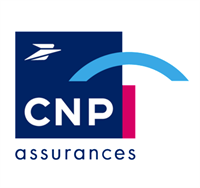 Attachment entity

The CNP Assurances group is a key player in personal insurance in France, Europe and South America. CNP Assurances anticipates and supports changes in society. Life insurance, retirement, borrower, welfare, health, services… it is because we are open to others and to the world that we offer useful solutions to the greatest number of people to facilitate all life paths. Corporate social responsibility is at the heart of our mission: it inspires our offers, guides our financial practices and stimulates our innovations to reinvent insurance. As an insurer, co-insurer and reinsurer, thanks to our unique business model, CNP Assurances designs pension and savings solutions that adapt to the different distribution methods of our multiple partners (from the physical network to 100% online) and the needs of their customers in each country where the Group is present. 2nd in life insurance in France, 7th insurer in Europe, 3rd insurer in Brazil, CNP Assurances has 5,156 employees worldwide. We are members of the French public financial center and a subsidiary of Banque Postale.
For more information, discover who we are on cnp.fr and ask your questions directly to our Ambassadors on https://cnp-assurances.career-inspiration.com/app/home www.cnp.fr @CNP_Assurances
Reference

2022-4768
Job Description
Job

ACTUARIAT STATISTICAL MODELS – ACTUARIAT AND TECHNICAL STUDIES
Job title

ACTUARIAT TECHNICIAN M/F
Type of Contract

INTERN
Status

Non-executive
Work time

Full time
Description of the mission

Within the Capital & Solvency department (20 people in charge of Solvency 2 Pillars 1 and 2 prudential calculations), in the Group Risk Department (DRG) of CNP Assurances, you will be required to support the Regulatory Capital & Consolidation division on all of its missions.
This internship will allow you to take control of the use of a Solvency 2 quantitative results evaluation model at the level of a financial conglomerate and from which financial communication is produced for analysts and investors:
– Construction of the Group coverage ratio under Solvency 2 standard: exchanges with subsidiaries, movement analysis, multi-standard reconciliations;
– Production of IFRS 17 sensitivities and impacts on banking ratios: sensitivities of banking RWA and conglomerate ratio.
– Development of quantitative tools in connection with the monitoring of market risks, liquidity, ALM, … Production of the various risk measures
– Contribute to ongoing work on the integration of climate issues into the risk monitoring system. Monitoring current prudential topics.
This internship may be followed by a work-study program
Profile

Bac +4 level type Grande Ecole of Engineering/University/Actuarial
– Rigor and organization
– Adaptability and autonomy
– The ability to work in a team
– Financial analysis and prudential regulation
– English
Do you want to join a dynamic company, a leader in Personal Insurance and recognized for its support for work-study students with the obtaining of the HAPPY TRAINEES label in 2022?
Don't hesitate any longer and apply now!
CCNA class

4
Function

ACTUARIAT TECHNICIAN – 011
Position location
Position location

Europe, France, Ile-de-France, Hauts-de-Seine (92)
Town

Issy-les-Moulineaux
Candidate criteria
Education level min. required

Degree 4
Diploma

Engineer school
level of experience

Student