Britain's leanest pub is up for sale
google.com, pub-9809009992858082, DIRECT, f08c47fec0942fa0
Rest assured, your eyesight hasn't diminished. You also do not suffer the effects of an evening too drunk. The Crooked House pub, in Himley, a village in Staffordshire, England, is actually leaning, not at the point of the Leaning Tower, but still, causing some optical illusions. One side of the building is much lower than the other side, by 1.2 meters, due to the mining of the site, in the 1800s, which unbalanced the building. Even the front door and the windows are angled. Enough to get seasick. To stand up, the pub is supported by brick buttresses and metal bars. The coins can thus roll along the bar and reach the bartender's cash register.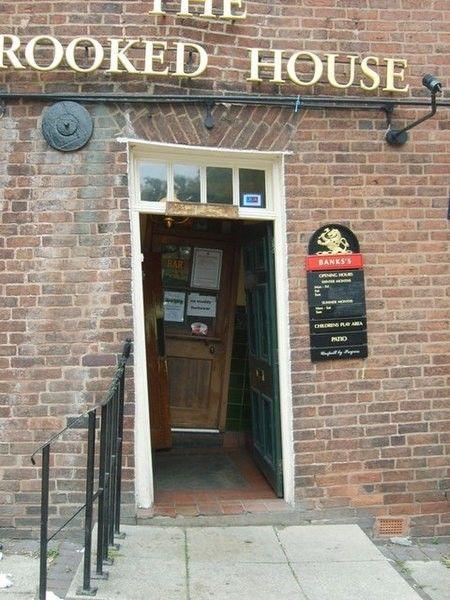 This attraction faces a most uncertain future. Marston's brewers have announced its sale. The pandemic would indeed have hit the famous pub hard, jeopardizing its survival. The building has been used as a bar since the 1830s after having housed a farm and has always managed to sustain its activity.
Britain's 'craziest' pub
The owners have spent a lot of money maintaining and renovating the bar, the building dating from 1765. The pub is therefore urgently looking for a buyer for £675,000, or just under 765,000 euros. Nicknamed "craziest pub in britain" And "the drunkest pub", according to the words of an aficionado, Jim, 54 years old, in the regional daily Stoke Sentinel, it therefore risks closing if it does not find a taker. A concern shared by the inhabitants of the district. "We really fear for his future now. It would be a shame to lose it because there is no place like it elsewhere", dreads a regular, Derrick.
He's been going to the bar for 20 years and he really considers it "such a unique place". Tourists have come from all over the world, from Japan, China and even New Zealand to have a beer in this warped pub. Marston's therefore separates from the pub and dozens of ancillary properties. It may be acquired individually or in the form of a lot with other ancillary properties.
According to BBCthe number of pubs in England and Wales continues to fall, even reaching its lowest level on record in July 2022, due to thegalloping inflation. There were 39,970 pubs in June, down from more than 7,000 since 2012, property consultancy Altus Group said.