Amundi – Internship – Assistant Portfolio Manager
google.com, pub-9809009992858082, DIRECT, f08c47fec0942fa0
General informations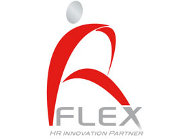 Entity

Leading European asset manager among the top 10 global players [1]Amundi offers its 100 million clients – individuals, institutions and companies – a full range of savings and investment solutions in active and passive management, in traditional or real assets.
Its six international management platforms [2]its financial and extra-financial research capacity, as well as its longstanding commitment to responsible investment, make it a benchmark player in the asset management landscape.
Amundi clients benefit from the expertise and advice of 5,300 professionals in 35 countries. Subsidiary of the Crédit Agricole group, Amundi is listed on the stock exchange and currently manages more than 2,000 billion euros in assets [3].
Amundi, a trusted partner that acts every day in the interests of its clients and society.
[1] Source: IPE "Top 500 Asset Managers" published in June 2022 based on assets under management as of 12/31/2021
[2] Boston, Dublin, London, Milan, Paris and Tokyo
[3] Amundi data including Lyxor as of 03/31/2022

Reference

2023-76406
Release date

02/21/2023
Job Description
type of job

Types of business Crédit Agricole SA – Financing and Investment
Complementary types of profession

Types of business Crédit Agricole SA – Asset Management
Job title

Internship – Assistant Portfolio Manager – Private Debt M/F
Type of Contract

Internship
Duration (in months)

6
Expected start date

04/09/2023
Position with management

No
Frame / No Frame

Non-executive
Tasks

Service :
Amundi Private Debt ranks among the leaders in private debt on the Mid Market in France in particular.
Part of Amundi's "real and alternative assets" division, the Private Debt team manages funds on behalf of major institutional clients.
The funds (€2bn in assets, 4 generations) are implementing a Buy and Hold strategy on senior loans (EuroPP or LBO term loans).
The purposes of financing are varied: acquisitions, Private Equity operations (LBO), CAPEX plans, general needs. Issuers are of all sizes and from all sectors.
Duties:
Your missions, varied according to your experience, will be among others the following:
Maintenance and monitoring of the team's investment pipeline;
Preparation of support documents for fundraising on the new funds and vehicles of the team;
Preparation of follow-up documents for waiver requests from issuers in the portfolio;
Preparation of management notes on market trends for reporting to investors;
Participation in the investment committee.
Contribution of the internship:
Fully integrated into the team, you will actively participate in the success of the platform by working directly with a team of professionals recognized in their expertise.
This internship will allow the trainee to develop his knowledge and skills in the specific field of private debt, as well as a good knowledge of the financial markets in general.
Position location
Geographical area

Europe, France, Ile-de-France, 75 – Paris
City

Paris 15
Candidate criteria
Minimum education level

Bac + 5 / M2 and more
Training / Specialization

Business or engineering school, University specializing in Finance
Previous experience in corporate finance (M&A, leveraged finance, transaction services, audit, private debt, etc.) is desirable
Minimum experience level

0 – 2 years
Required skills

Knowledge of the functioning of financial markets, understanding of financial statements, precision and attention to detail, writing skills.
IT tools

Office Pack, Bloomberg, Capital IQ.
LANGUAGES

Fluent French and English