Amundi – Internship – Assistance in the management of institutional real estate funds M/F
google.com, pub-9809009992858082, DIRECT, f08c47fec0942fa0
General informations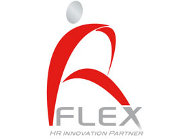 Entity

Leading European asset manager among the top 10 global players [1]Amundi offers its 100 million clients – individuals, institutions and businesses – a full range of savings and investment solutions in active and passive management, in traditional or real assets.
Its six international management platforms [2]its financial and extra-financial research capacity, as well as its longstanding commitment to responsible investment, make it a benchmark player in the asset management landscape.
Amundi clients benefit from the expertise and advice of 5,300 professionals in 35 countries. Subsidiary of the Crédit Agricole group, Amundi is listed on the stock exchange and currently manages more than 2,000 billion euros in assets [3].
Amundi, a trusted partner that acts every day in the interests of its clients and society.
[1] Source: IPE "Top 500 Asset Managers" published in June 2022 based on assets under management as of 12/31/2021
[2] Boston, Dublin, London, Milan, Paris and Tokyo
[3] Amundi data including Lyxor as of 03/31/2022

Reference

2023-78881
Release date

04/20/2023
Job Description
type of job

Types of business Crédit Agricole SA – Real estate
Complementary types of profession

Types of business Crédit Agricole SA – Asset Management
Job title

Internship – Assistance in the management of institutional real estate funds M/F
Type of Contract

Internship
Duration (in months)

6
Expected start date

03/07/2023
Position with management

No
Frame / No Frame

Non-executive
Tasks

Service description:
Amundi Immobilier is the management company of the Amundi group specializing in the development, structuring and management of real estate funds intended for individual investors, private banks and their distributors, institutions, large companies and real estate professionals. It has 120 employees and manages nearly 44 billion euros in real estate assets, around 50% of which is intended for French and international institutional clients.
Duties:
You will assist fund managers in the definition, structuring and implementation of investment solutions (dedicated real estate funds, club-deals, regulated funds, mutual funds) as well as in the day-to-day management of unlisted real estate funds.
In conjunction with internal (Fund Manager, Fund Controller, Asset Manager) and external (legal and tax advisors, real estate experts, etc.) stakeholders, you will actively participate in the following main missions:
management of real estate funds: accounting and financial management, monitoring of projected cash flow, monitoring of real estate appraisals, monitoring of performance;
preparation of presentations for French and international institutional clients, fund marketing documents;
definition of the characteristics of investment products and development of business plans;
financial modeling of real estate assets and investment funds carrying the assets, their financing and their own taxation (cash flow, balance sheet, income statement);
preparation of responses to calls for tenders and due diligence from institutional investors;
research, competitive intelligence, market analysis;
analysis of real estate portfolios that could form the basis of a new fund.
Contribution of the internship:
This internship will give you the opportunity to be in contact with real estate fund managers and participate in investor committees. You will be made aware of the issues related to real estate investment products intended for institutional clients, large companies and real estate professionals and you will have the opportunity to have a global vision of market finance applied to the professional sector of real estate.
Position location
Geographical area

Europe, France, Ile-de-France, 75 – Paris
City

Paris
Candidate criteria
Minimum education level

Bac + 4 / M1
Training / Specialization

Training:
Business school / Engineer / University
Specialization:
Finance / Real Estate
Minimum experience level

0 – 2 years
Required skills

Ability to work in a team, rigor, editorial ability, reliability, responsiveness, autonomy.
IT tools

Good knowledge of office tools, especially Excel
LANGUAGES

Fluent English (spoken and written)